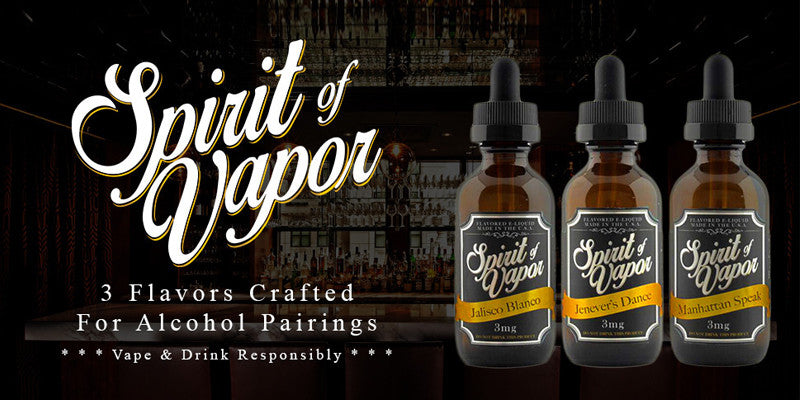 Spirit of Vapor
The idea is simple and the flavors are complex. A glass of full bodied bourbon and a fresh cigar have been a staple of American culture for decades. As we've grown away from smoking and migrated toward vaping, there hasn't been anyone to accept the challenge of recreating that historic pairing until now.
Spirit of Vapor was inspired by and is designed to be paired with some of the finest spirits in the world. Each flavor is uniquely formulated to complement a specific spirit, enhancing not only your drinking experience but your vaping experience.
Please take time to explore our collection to find the blend the fits your taste. You can order online or find us with your local vape suppliers. Grab a bottle, your finest personal vaporizer with freshly charged batteries, and a glass of your favorite spirit. Enjoy the pairing experience once again.