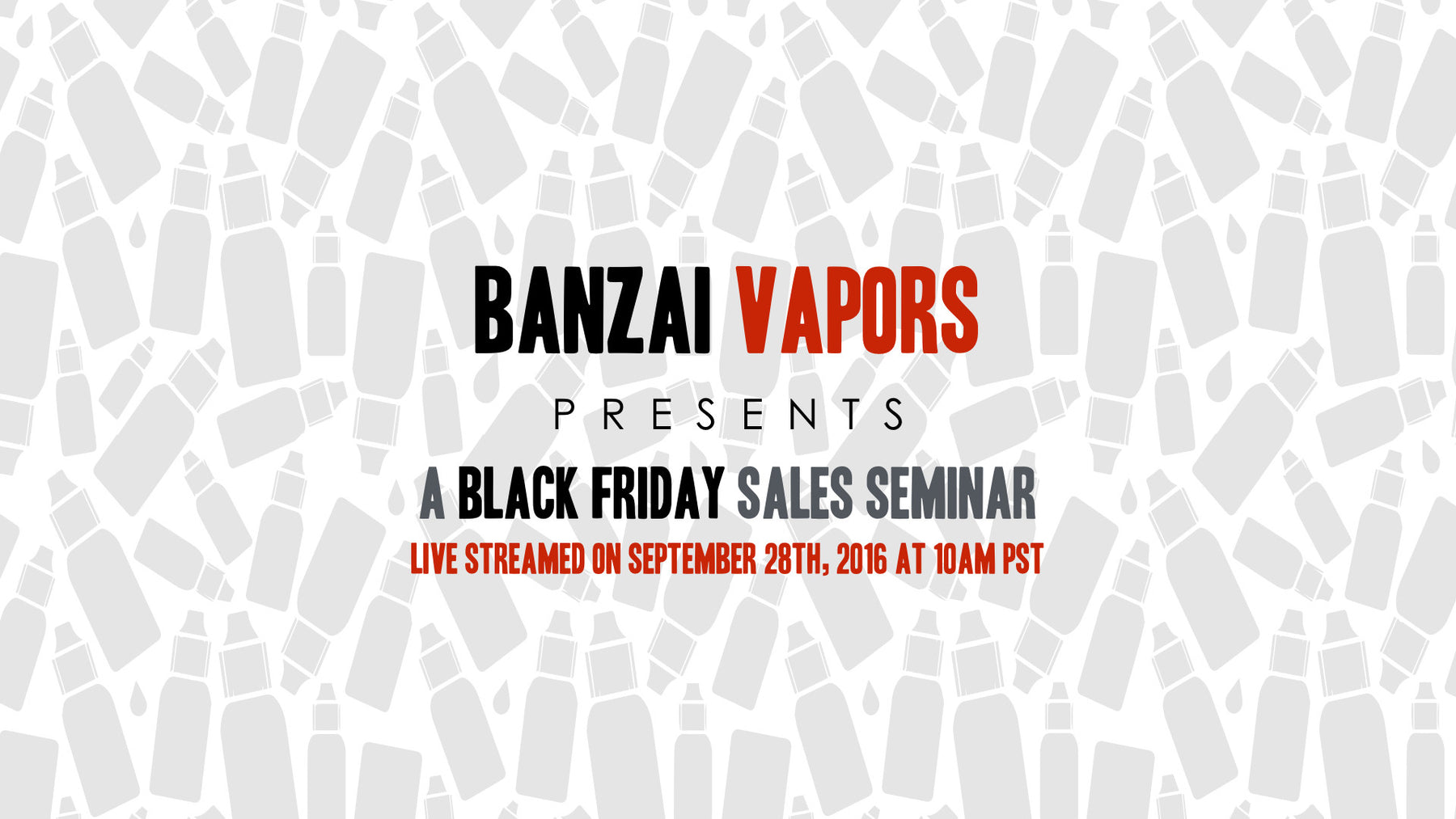 Black Friday Seminar
The biggest retail day of the year is close at hand. Are you prepared? Whether you are looking for a few more ideas or feel totally overwhelmed with the undertaking, Banzai Vapors has put together a comprehensive presentation exclusively for our Retail Partners. 

We will discuss how to maximize revenues and profit during Black Friday and Small Business Saturday, ideas for sales, advertisement advice, and useful resources to ensure success.

The seminar will be held right here on the BV Retail Partner Facebook Group as a live video stream on September 28th, 2016 at 10:00am PST. You will be able to ask questions or comment live via Facebook. We will be releasing more information soon so stay tuned. Thank you.